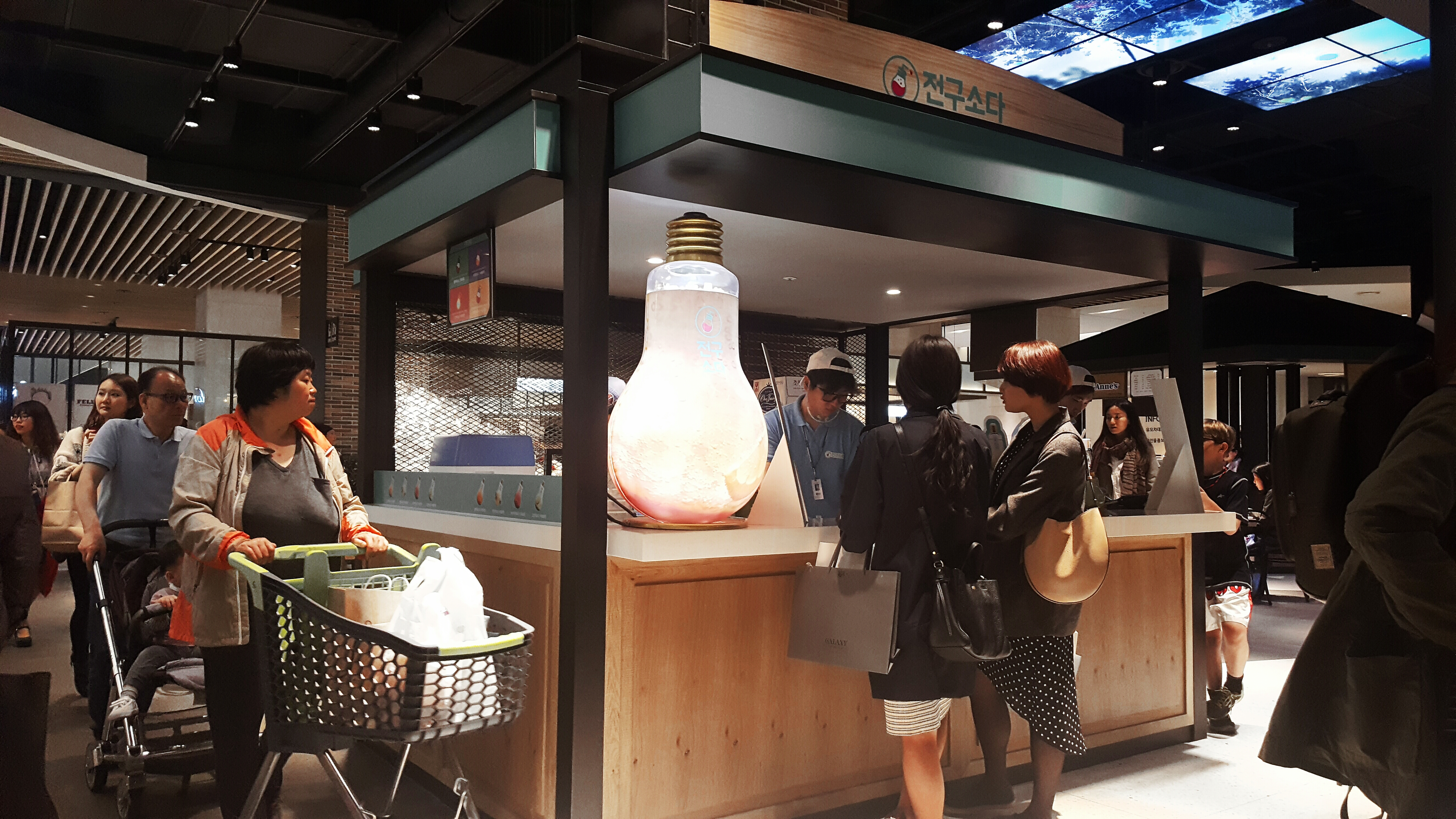 The newest drink craze in Korea is 전구소다, or light bulb soda! It's only sold at the Hyundai Department Store in Pangyo, so everyone has been flocking there to take part in this new trend. It's just a small stand in the middle of the food court, and the line often wraps around a couple of times.
They offer four flavors: Black tea – 3,900원 (~$.345), Lime tea and Green tea – 4,000원 each (~$3.53), and Omija (a Korean berry that consists of five flavors) tea – 4,300원 (around $3.75).
They give you the soda unmixed and tell you to shake it well before drinking. They also attached a little light-up clicker on my straw because I ordered at night. The drink tasted good, but the light bulb shape doesn't allow for much to be put in. I would say it's not worth the price, but I guess the novelty of drinking out of a light bulb makes up for it. If you don't mind making the trip to Pangyo, this is definitely worth checking out.
Address: 경기 성남시 분당구 백현동 541