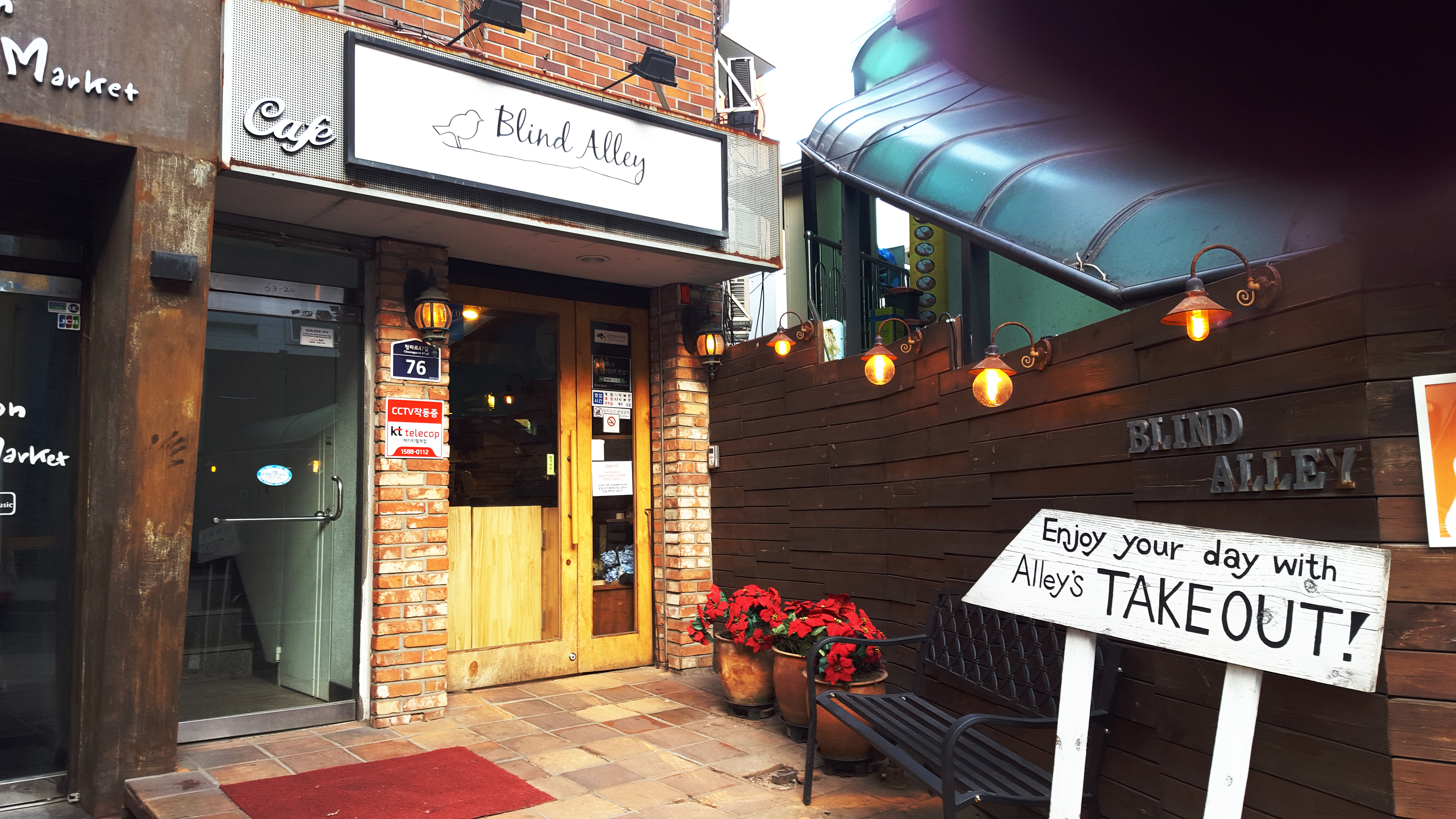 My friends and I have been planning to visit The Blind Alley ever since I saw some blog posts and videos about it a few months back. We finally got a chance to go this past weekend, and while it was interesting, it was a bit of a disappointment.
A few videos I watched in the past said that you don't need to buy anything to play with the raccoons, but I think they changed their rules. Each person must buy one thing in order to see the raccoons. The drinks and food are a little expensive, but I'm hoping that some of the money is being used toward the upkeep of room where they keep the raccoons. Their room is pretty spacious and has a lot of toys and cubby holes for the raccoons to use.
One of the raccoons were asleep when we went, so everyone was crowded around and trying to get the attention of the only other one awake.  We didn't get a lot of personal interaction as a result, but it did come up to me when I had a treat.
Its paw got stuck in the door earlier and the day and was a little bruised, but that didn't stop it from climbing around and digging in people's pockets!
It was an interesting experience and the raccoon is cute, but I think the best time to go would be during the weekday around 4-6P.M. I've read online that they sleep around 2-3 and 7-8, so I think that's the best time to go if you have obligations during the day. It's also during the week, so it may not be as crowded and you might have more interaction with them. But definitely try to go to play with/see a raccoon up close!
Address: 서울시 용산구 청파동2가 63-20