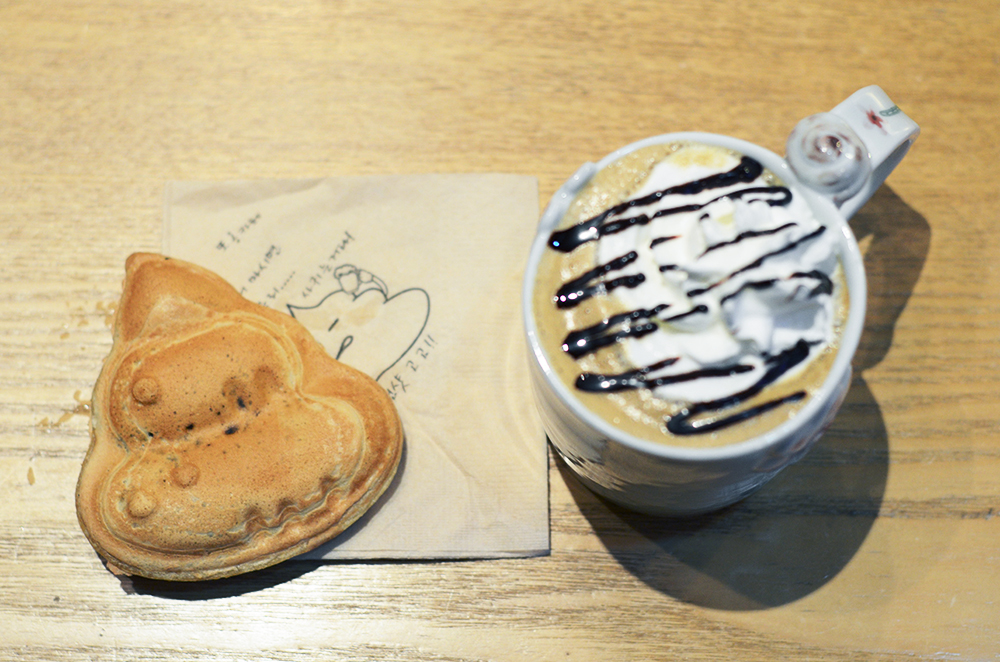 Located in the traditional neighborhood of Insadong is 또옹카페, or Poop Cafe. The cafe is seemingly normal from the outside, but the inside is another story.
Poop plushes are littered throughout the cafe, and sticky notes shaped like poop are hung from the walls and plants. It's a fun place to go to relax and chat with friends. The food options are a little expensive, with blue lemonade costing 8,000 won, but they have a good variety of drinks. They also serve poop shaped scones if you want something to munch on.
My friend got a cafe mint chocolate mocha with a shot of espresso and I got chocolate-filled poop bread from the stand outside of the cafe. The stand serves many snacks, but this is the most popular one.
Even if you're not in the Insadong area, I recommend coming here just to see the decor and eat the cute food. It's definitely worth it!
Address: 종로구 관훈동 38 쌈지길 건물 4층, Seoul, South Korea 130-110