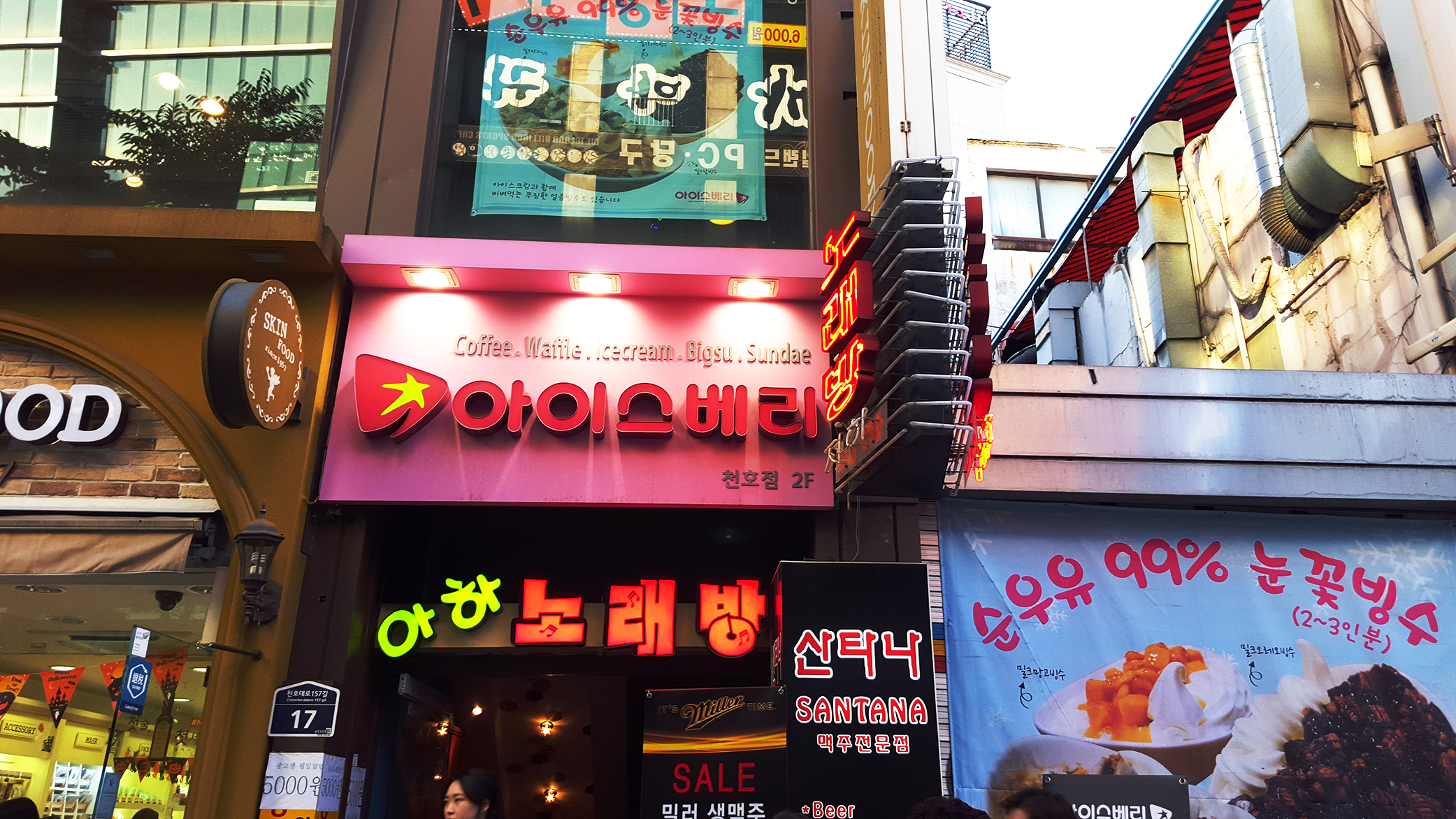 My friend and I visited Ice Berry to get a quick snack before heading to a rap concert. It's in the middle of a small shopping district with many restaurants, so it can be easily overlooked. We took a gamble on it and were pleasantly surprised!
The cafe serves drinks and many kids of desserts, but they are known for their sundaes. The plain sundae is just your choice of ice cream over a bed of corn flakes. They do have more elaborate ones, though.
I got a plain chocolate sundae, and my friend got a type of sundae with oreos on top of vanilla ice cream. Both of them were really good and satisfied our small appetites. The only thing that would make it better is whipped cream.
The atmosphere of the cafe is really cozy and they have interesting lighting. They also have a computer center where you can print, scan, and copy things. I couldn't take a picture of that because someone was using it. If you need a place to use a computer while eating tasty snacks, this is the place for you.
Address: 서울특별시 강동구 천호대로 157길 17