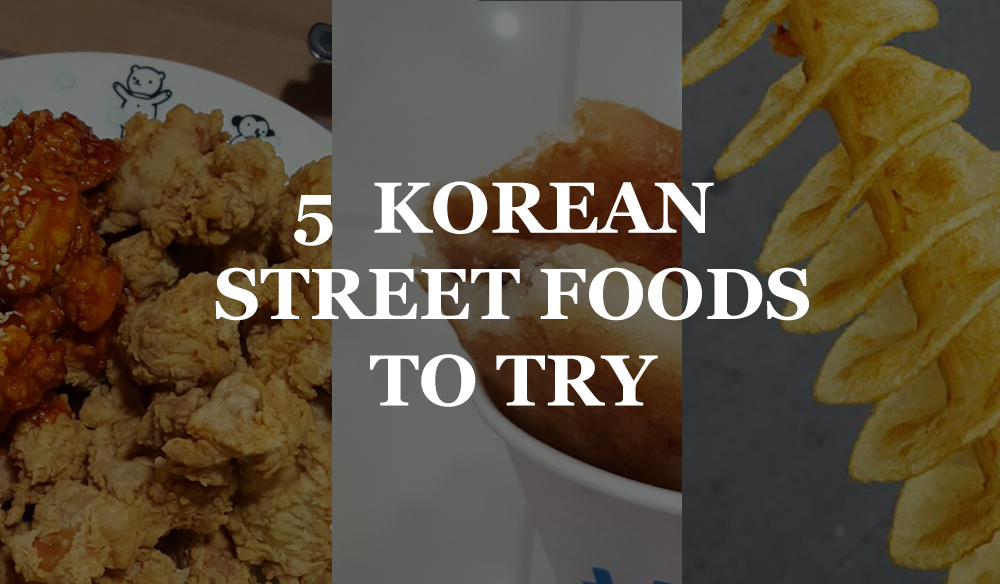 Now that the weather is getting warmer, more people are walking around outside and street vendors are popping back up in hopes of attracting customers. While I haven't tried all of the street foods yet, here are my top five.
1. Mandu (dumplings)
I've written about this in a previous post, picky eating in Korea, but they also classify as street food. Fast and delicious, you can never go wrong with them. The most common filling is pork, but I prefer the beef variety.
2. Korean Fried Chicken
Although you can order fried chicken in many restaurants in Korea, they are also considered street food. You can often see vendors selling seasoned chicken in cups. The most common flavors are plain, spicy, and soy sauce.
3. Tornado Potato
A tornado potato is a potato that has been spiraled, put on a stick, and fried. The street vendors usually make them fresh, and there's a variety of salts to season it with after they hand it to you. This one may not be great to eat while on a diet, but the flavor makes up for it.
4. Hoddeok
Hoddeok is basically a hot pancake with sweet filling. Most of the time the filling just has a cinnamon flavor, but there are special kinds with alcohol or vegetable fillings. I've only tried the cinnamon flavor so I can't say anything about the other ones, but this kind is definitely worth trying.
5. Cup Toast
Cup toast is a quick snack and often eaten on the go during the morning commute. You can get toast with just egg or one filled to the brim with meat and vegetables. Regardless of the filling, though, all of them are brushed with a sweet sauce that makes people keep going back for more.