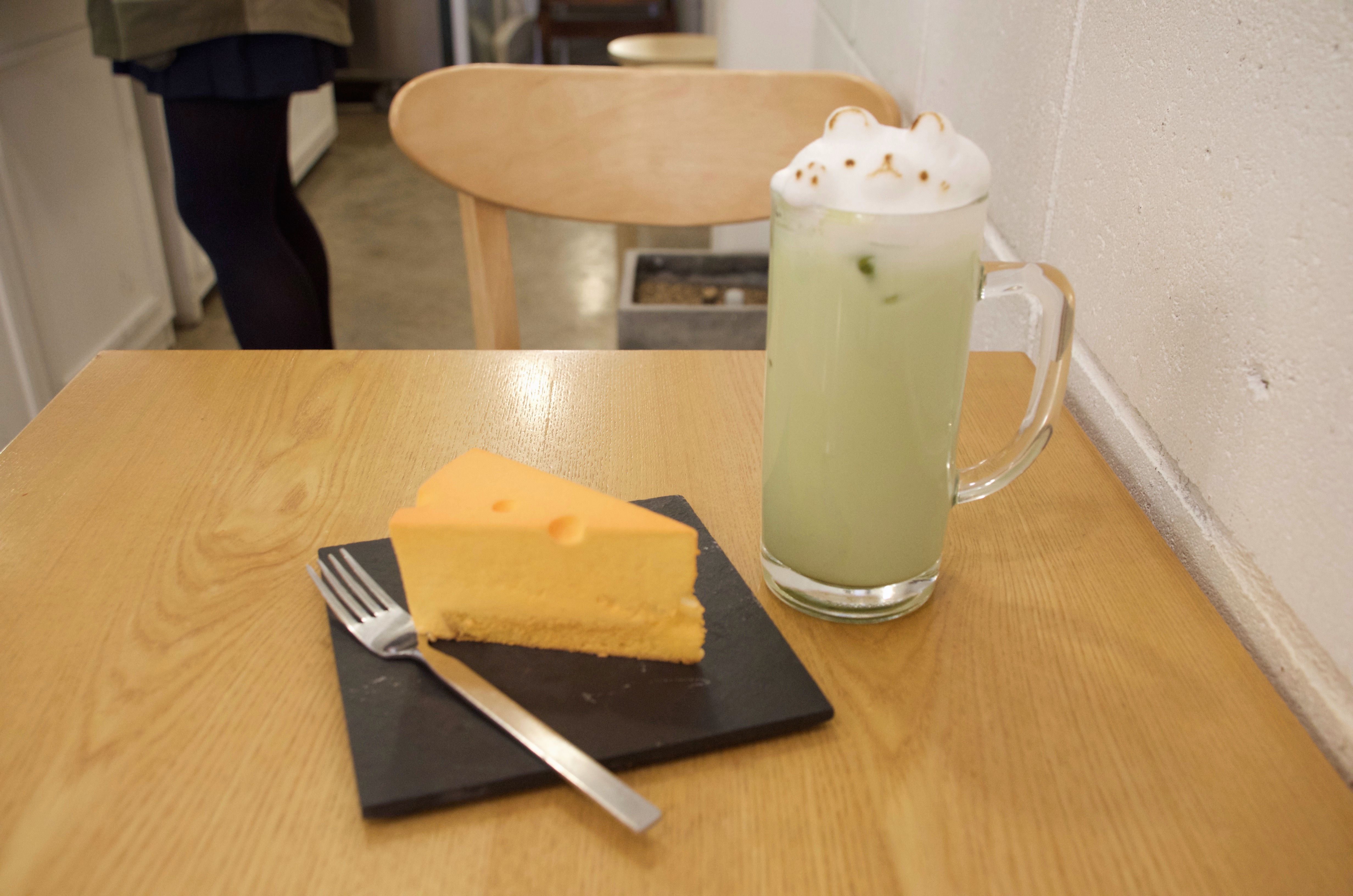 La Douce is a cafe in Hapjeong, an area rising in popularity with many unique cafes and restaurants. They're famous for their 3D latte art and cheesecake that looks and is shaped like an actual slice of cheese, so I had to visit the cafe and check it out for myself.
The cafe is very narrow and is usually packed during the weekends and afternoons. It doesn't seem like people stay long, though, so there should never be a queue. There is also no divider separating the preparation area and the tables, so you can watch the chef bake cakes and make latte art as you wait.
I ordered a green tea latte with the cheesecake (which came out to be 15,000원 or ~$13). The art they put on mine was a bear, and I hear that you can request a character to be drawn when they aren't as busy. Although cute, the green tea flavor was very potent and was a little too much for me. If you like green tea, though, you would love it.
The cheesecake looks exactly like something from a cartoon, like the cheese drawn in Tom and Jerry! Besides the untraditional appearance, it also has a sponge cake bottom instead of a graham cracker crust. The whole thing was light and fluffy, and the filling had a lemony tang to it. Cheesecake isn't my favorite dessert, but I would go back and eat this again.
Besides these two popular items, they also offer desserts like crepe cakes and seasonal items such as strawberry shortcake. They open at 1:00pm on everyday except Monday, so I would definitely recommend making a trip here on a lunch date!
Address: 서울특별시 마포구 서교동 399-14