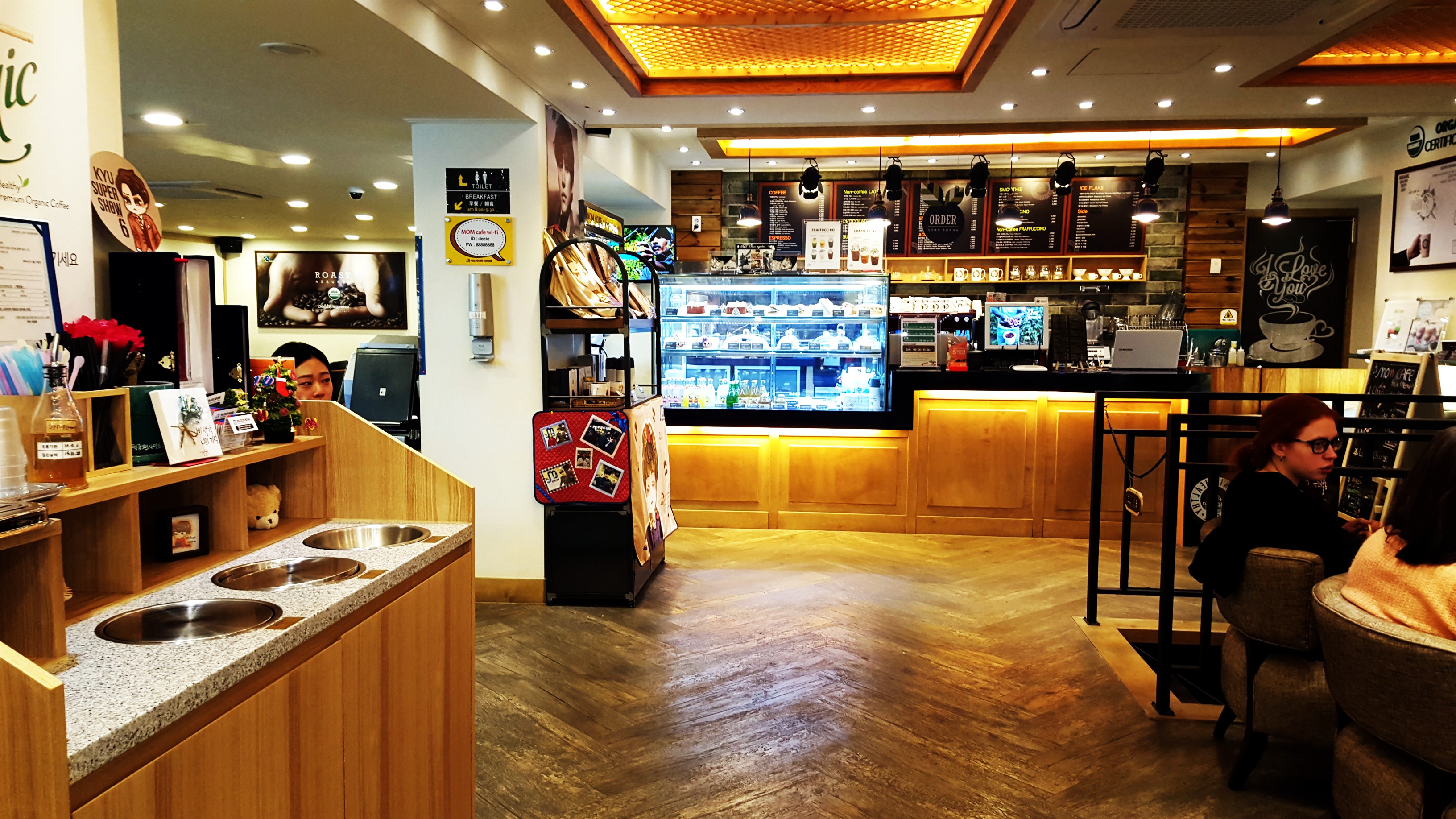 The members of K-Pop boy band Super Junior are not only idols, but also businessmen. The family of the youngest member of the group, Kyuhyun, has opened a guest house and cafe in Seoul's most popular tourist district, Myeongdong. I haven't personally stayed in the guest house myself, but I heard the rooms are cozy and his parents make sure that everyone feels at home.
As soon as you walk in, you can see all of the gifts from his fans. He recently had his birthday, so many people bought cakes, cards, flowers, and various other presents. There are also presents from fans scattered around the shop, but most of these presents are randomly collected throughout the year when fans feel like giving something.
The cafe also sells exclusive goods relating to the idol, like mugs, pillows, blankets, and more. Fans can buy these items as a memento at a fairly inexpensive price.
The menu consists of usual cafe items, but they do have some additions that small coffee shops usually don't have. For example, Honey Toast is a dessert most commonly found in big chain cafes, but this cafe also serves it. They also serve most of their cold beverages in tall glasses instead of mugs or plastic cups, further straying from the typical small cafe vibe.
My friend and I both ordered Blueberry Ades, and my friend also ordered a cheesecake. I didn't eat any, but she said it was delicious. The drink was also refreshing and not too sweet.
The cafe itself is very spacious. It has two levels, but they closed off the basement when we went (including us, there were only 7 people there). There is even a big projector screen that plays Super Junior and other K-Pop artist's videos. Even if you aren't Kyuhyun's fan, this cafe has a relaxing atmosphere with enough space to hang out and chat with your friends, or even study.
Address: 서울특별시 중구 퇴계로22길 11