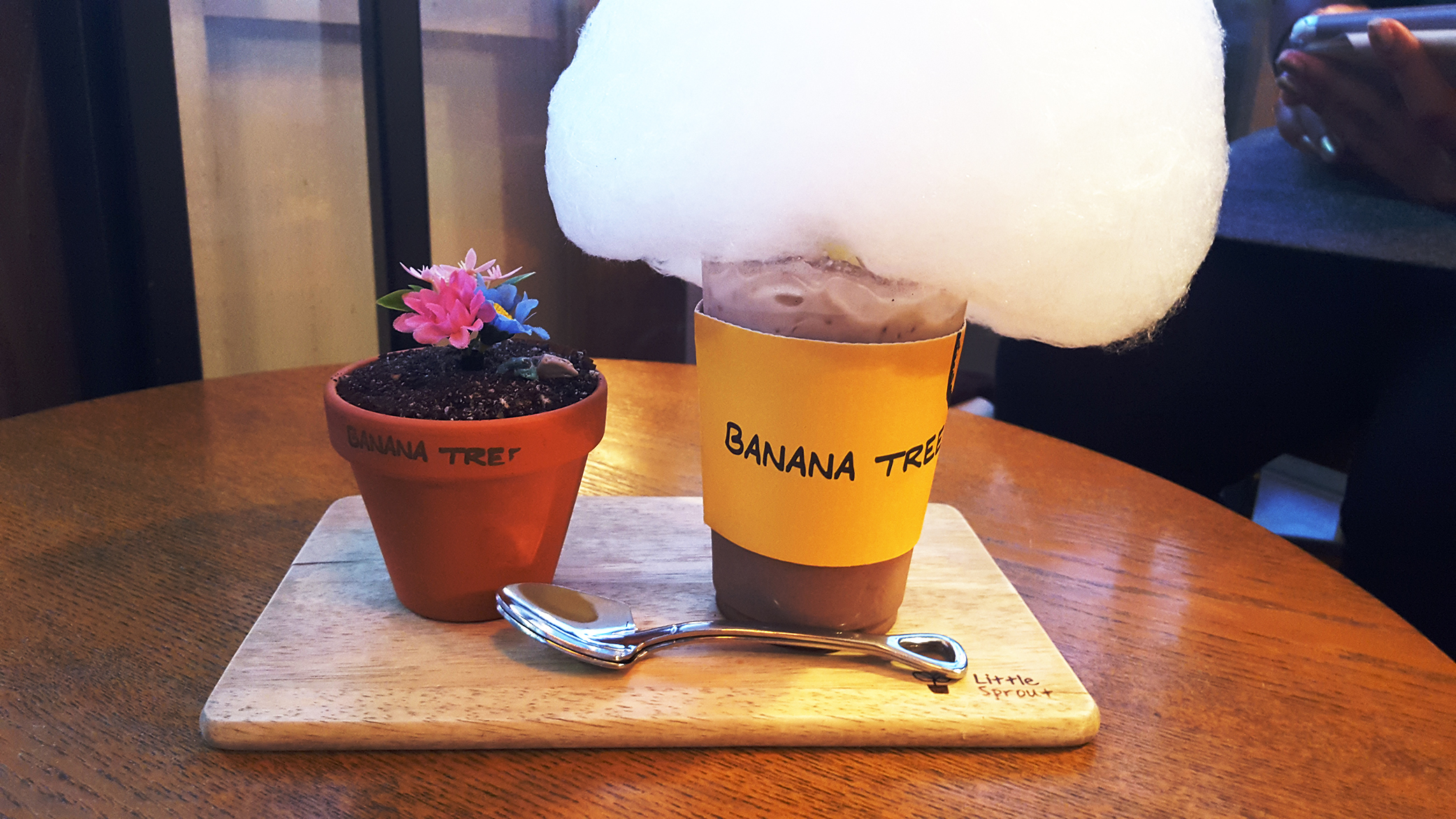 I've heard a lot of things about this cafe and finally got the chance to go this weekend! The cafe is called Banana Tree, and is known for its flower pot banana pudding and cotton candy lattes.
 The cafe is small but the bright colors make it easily identifiable. The inside only has one table and the outside section has three; only eight people can fit in total.
Post-its full of well wishes from customers are plastered all over the walls, which seems to be a big thing in cafes here. We couldn't find anything to write on, but it doesn't look like there was any room, anyway. The cafe also had their eco bags on display that can be bought for around $10 USD.
Now, onto the food~ Although I don't like bananas, the banana pudding cake was really good! The banana taste wasn't strong and it was very light. The "dirt" on top is actually cookie crumbles and the rocks are pieces of chocolate. The spoons that you eat it with are shaped like little shovels! You can also get the pudding in strawberry and expresso flavors. The latte we ordered was ice choco and the cotton candy flavor was vanilla. Usually novelty and popular shops skimp on quality ingredients since customers are guaranteed, but this was one of the best ice chocos I've had. There was also a flower-shaped marshmallow on top. This cafe is definitely worth checking out! It's not only cute, but the food is delicious.
Address: 서울특별시 강남구 압구정로4길 10 두인빌딩