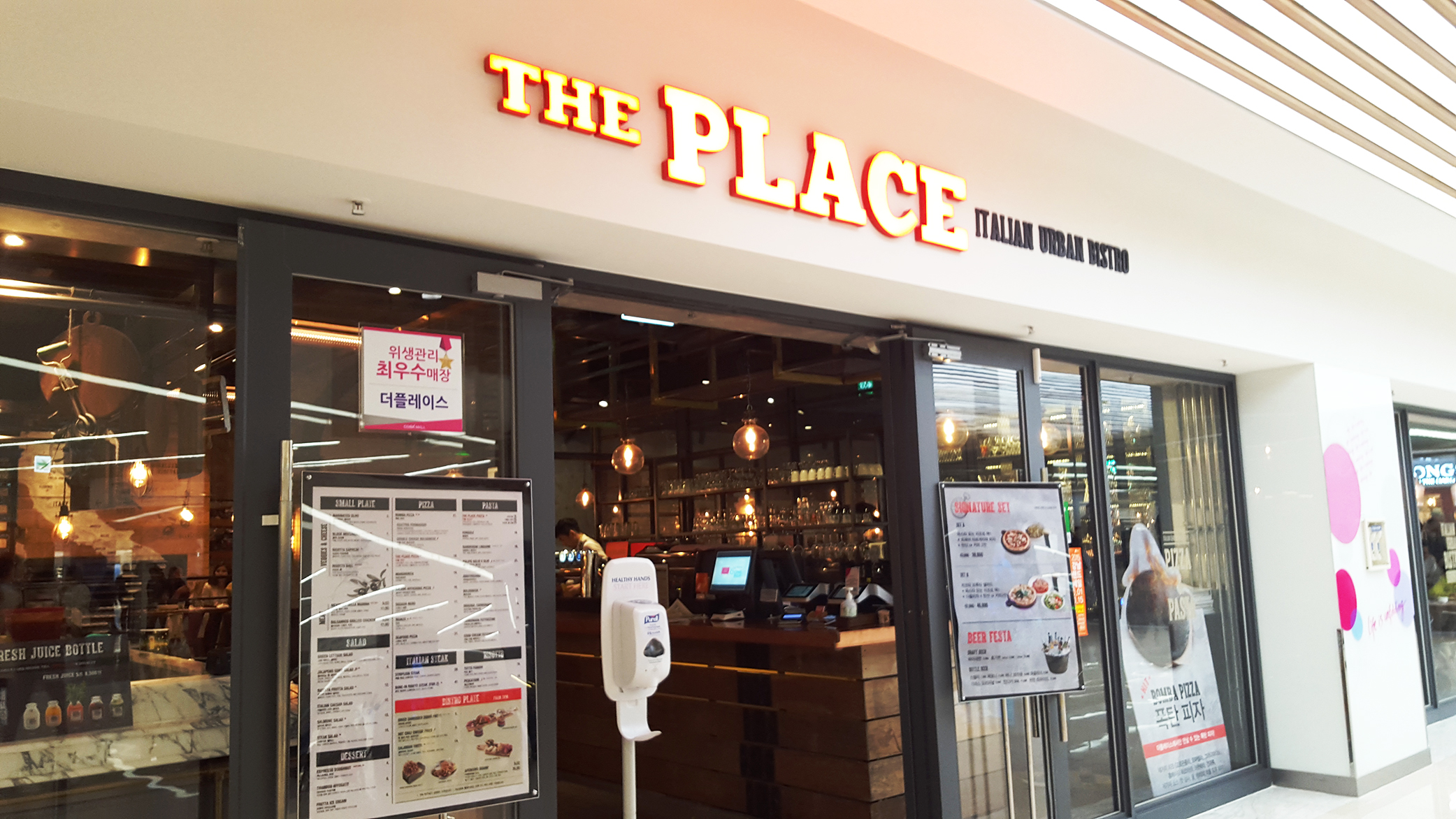 THE PLACE (더플레이스) is a chain in Korea specializing in Italian food. The main attraction people usually go there for, though, is their Bomb Pizza. There are two flavors you can get, but my friend and I got gorgonzola. It's made with black dough in the shape of a bomb, and your server brings it to your table and lights it on fire!
After the show, they cut the top off and set it to the side for you to dip in the three sauces that come with it (honey, ranch, and hot salsa). Cranberries also come on the gorgonzola pizza; that's too adventurous for me, but my friend loved it. If you have a chance, you should definitely check this restaurant out!
The franchise I went to was at COEX Mall in Gangnam.
Address: 
서울특별시 강남구 영동대로 513 코엑스몰 B1 J102