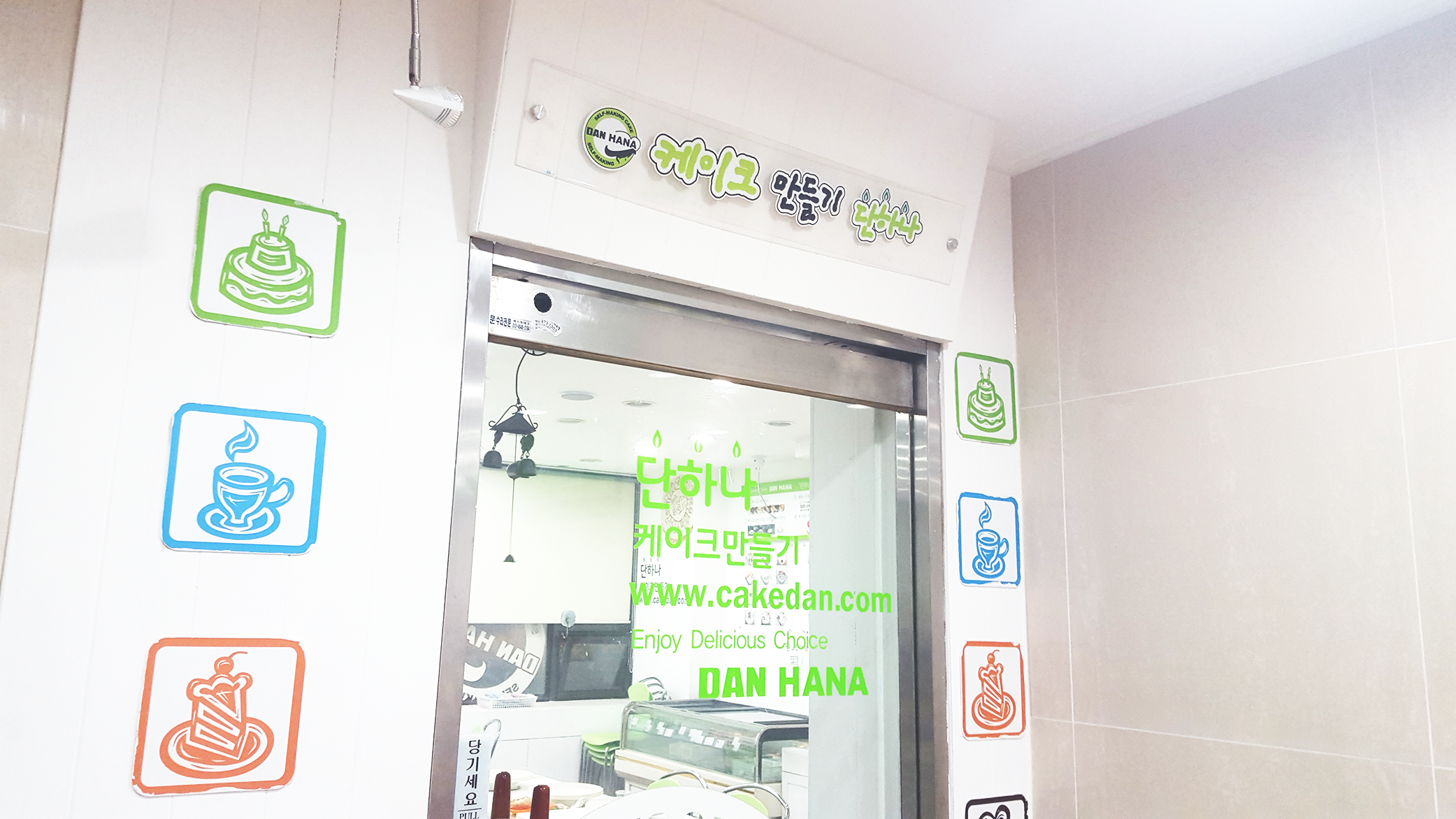 I'm a member of my company's culture club and today's activity was cake decorating! DAN HANA Cake is a chain in South Korea and is mainly popular among students and couples. The design of the shop is very minimalistic and clean, making it an ideal place to concentrate and make a special cake for your partner or even yourself.
Before getting started, you can choose what kind of cake you want to decorate. All of them are frosted with white icing by the shop attendants, but you can pick a regular or heart shaped white or chocolate cake. You also get to pick out the flavor and color of your piping icing: mocha, chocolate, strawberry, grape, or butter. They then place this cake on one of the spinning discs, and you can pick out your toppings.
They have stencils, characters such as Hello Kitty, initials, messages in English and Korean, sprinkles, powder, bows, and more! There were so much things to choose from that I probably added too much on to my cake that was needed, but I couldn't resist picking all of the cute toppings.
As you can see, there' was no rhyme or reason to my decorating; I simply put the things that appealed to me. After you're done, the attendants box it up for you and send you on your way. Just remember to refrigerate it before the night is over!
Address: Cheonho-dong 435-14 401, Gangdong-gu, Seoul, South Korea