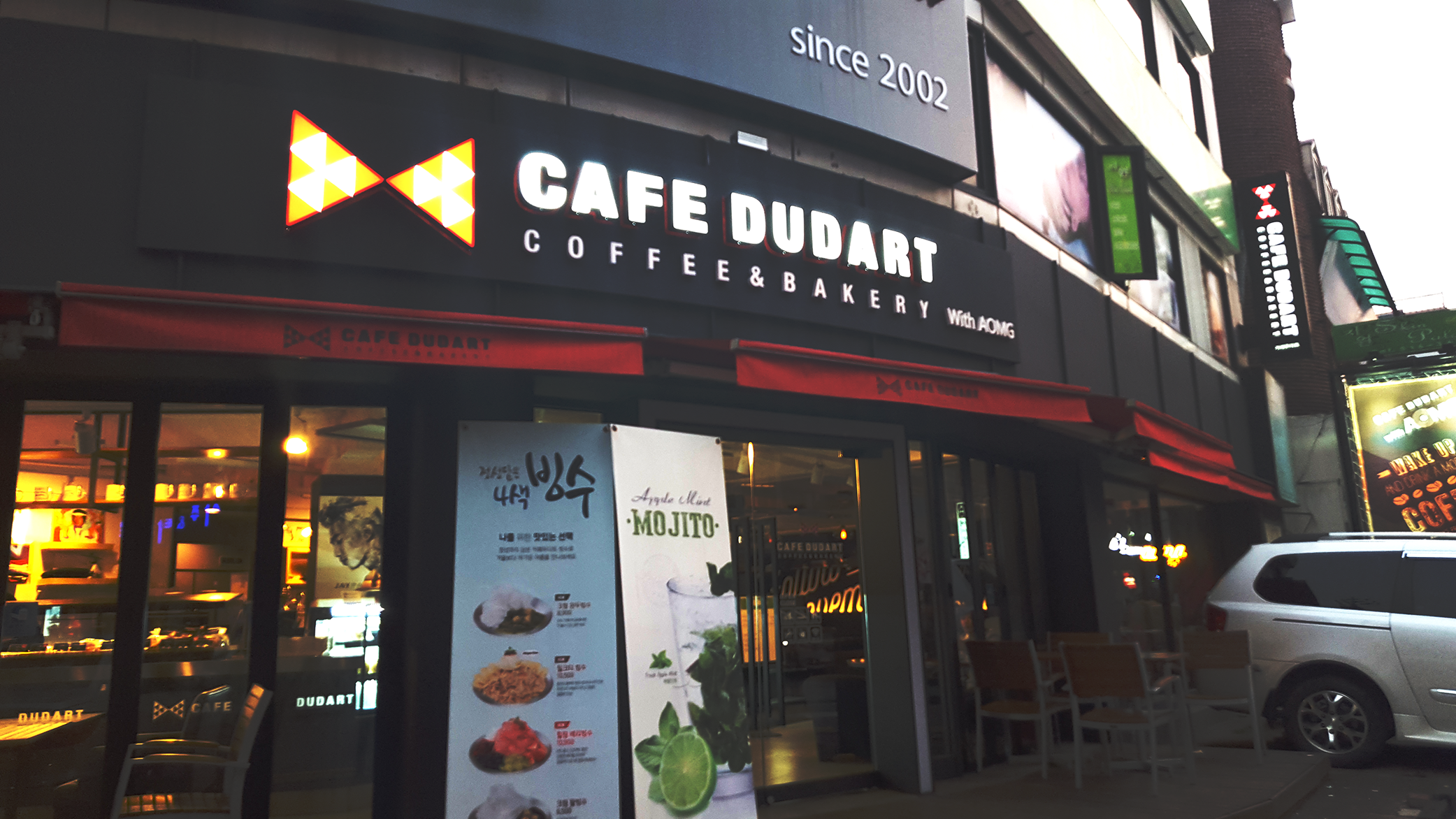 Cafe Dudart is a cafe chain in Seoul, but this particular location has partnered with Jay Park and AOMG, Simon D's company, to design a chill place for fans and locals alike to hang out.
The inside is very sleek and features pictures of Jay Park and his AOMG crew around the front counter and eating areas. The music played while I visited also helped set the atmosphere, including artists ranging from Nas to Gray.
Cafe Dudart regularly sells drinks and desserts, but the collaboration with AOMG also includes a food menu including hot dogs, chicken sandwiches, and chowder. I wasn't particularly hungry at the time, so I just ordered a chocolate chip frappe and my friend got some kind of chocolate cheesecake.
I think this place may become my new hangout spot. It's a nice place to go and chat with friends or even study. We also saw Chacha Malone with his girlfriend, but we didn't want to disturb them to ask for a picture. Unfortunately, later we found out that he likes taking pictures u.u but there's always next time!
Address: Sinsa-dong 642-15, Gangnam-gu, Seoul, South Korea