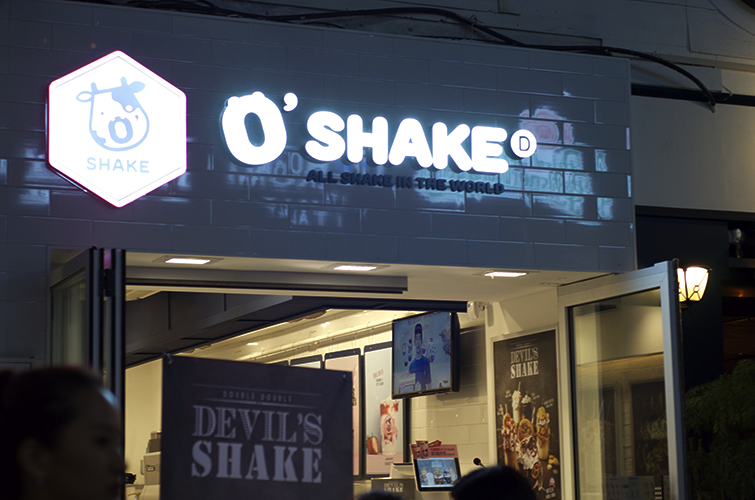 O-Shake is a new dessert shop in Itaewon, a foreigner hub in Seoul. Their main focus is milkshakes, but they also serve treats such as croissants and cake rolls. The famous shake that everyone goes there to try, though, is the Devil's Shake. People usually bring a friend to take on the challenge, but doing it by yourself is feasible if you're hungry enough.
They have a variety of flavors for the Devil's Shake: nutella, yogurt, orea, caramel, and peanut butter. My friend and I decided that the nutella looked the most delicious, though. It came with pretzels in the whipped cream and a chocolate chip cookie stuck in the middle! They also add chocolate syrup on the outside of the cup and stick pretzels on there, too. We couldn't eat the cookie by the time we finished the shake, but it was tasty nonetheless.
I definitely recommend this shop if you are really hungry and have an extra sweet tooth!
Address: Itaewon-ro 27-gil 49, Yongsan-gu, Seoul, South Korea